Theatre provides an opportunity for lifelong learning!
No matter your level of expertise, there is always something to new to learn.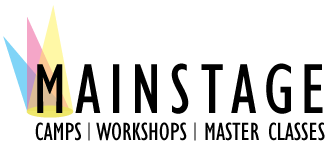 Theatre is more than a form of entertainment; it is a tool to enrich the lives of the participants as well as the patrons experiencing the show. Performing, creating, and appreciating theatre brings richness and meaning to our heritage and culture.




Join us to expand your theatrical knowledge!



We offer a variety of hands-on learning opportunities at the Johnson County Arts and Heritage Center as well as at Theatre in the Park for ALL AGES. The courses are designed for anyone interested in diving deeper into the world of Theatre. We offer courses in four different areas:

Courses will focus on improving on-stage skills including auditions, callbacks, expanding your theatrical knowledge, etc…

Theatre is about more than what happens onstage. Courses will focus on what happens behind the scenes to make a show happen: stage management, scenic design/construction, lighting, sound, etc…

Participants interested in going into theatre as a profession will have an opportunity to examine theatre from a wholistic perspective: contracts, roles in the main office, budgeting, etc…

Study guides and resources for educators and home school groups to accompany many of our shows tied to the Kansas College and Career Ready Standards.

Camps leveled by age and/or ability level to provide students with hands on experiences they can take back to their school's stage.

Upcoming Course Offerings

Coming Soon!





Coming Soon!




Coming Soon!




JCPRD Camp enrollment is now open!
***Don't forget you will need to create JCPRD login to ActiveNet to register for classes!***

TIP Mainstage: Advanced Technical Theater (Ages 16-18)
This camp will be held at the Theatre in the Park's outdoor scene shop where we will be busy working on the current show and participants will have the opportunity to interact with the TIP scenic crews. This camp will include working outdoors when weather permits. Participants will be introduced to other technical elements such as lighting, sound, hair and makeup, costumes, and props. In addition to an assortment of hands-on experiences over a variety of tech elements, participants will design and build a scenic element that will be on the TIP stage by opening night of the final show of the season! After spending the week behind the stage, participants will have an opportunity to choose a performance night and shadow in the tech booth to get a feel for how all the tech elements come together to transport audiences to another place and time. Participants will receive four comp tickets to see the current production on the outdoor Theatre in the Park stage.
5 - 7 hr. sessions - $195 / $214.50 nonresidents
Week of July 25

TIP Mainstage: Introduction to Technical Theater (Ages 12-16)
In this two-week camp, Technical Theatre participants will get hands-on experiences from the tech perspective. Some activities will include scene shop safety, scenic construction, programming and hanging of lights, sound mixing and creating, and painting techniques. Students will create a set design for a show chosen by the group from options provided by our teaching artists. There will be whole group instruction followed by small group and individual hands-on experiences. The final Friday will have an open house to share their work with families. This camp is PERFECT for anyone interested in creating theatre magic backstage!
10 - 7 hr. sessions - $375 / $412.50 nonresidents
Week of June 6
Week of July 11

TIP Mainstage: Technical Theater Specialty – Scenic Design (Ages 14-18)
This one-week Tech Theatre Specialty Camp will focus on the scenic design elements that create the physical space of a show and explore the scenic designers role on the directing team. Participants will dive deep into the design process for a show chosen by the group from options provided by the teaching artists. There will be whole group instruction followed by small group and individual hands-on experiences. Participants will have an opportunity to share their design with TIP staff in a mock design presentation.
5 - 7 hr. sessions - $195 / $214.50 nonresidents
Week of June 27

***Don't forget you will need to create JCPRD login to ActiveNet to register for classes!***